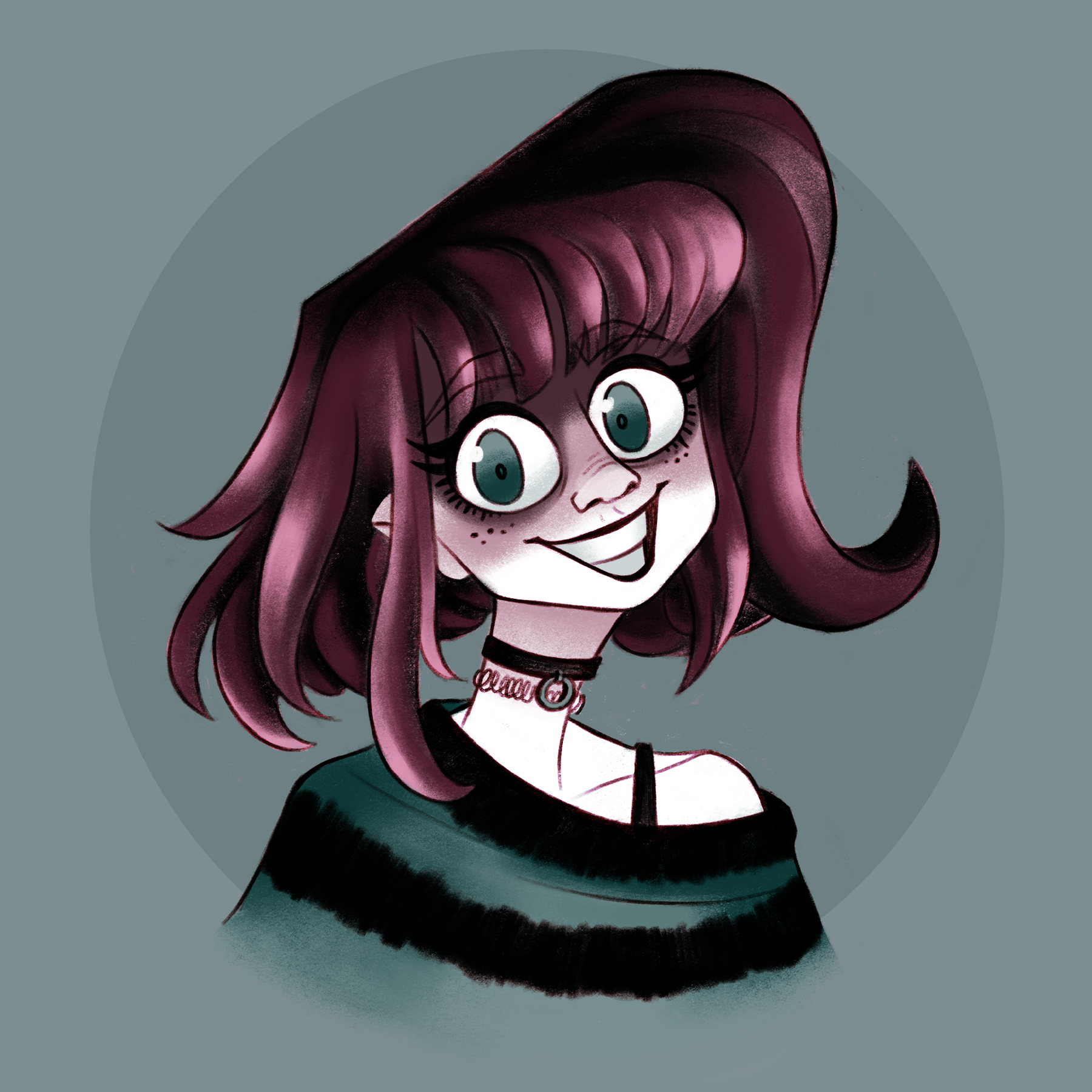 Hi, I'm Shelby Bennett! I'm a freelance illustrator with an interest in character design and visual development. I currently live in Southern California in a town that insists on a beige color palette, and is very close to Disneyland. You might find me drawing there. 
Illustrator
Created illustrations for an interactive e-book based on an upcoming movie. Delivered colorful and bold drawing based on the client's instruction. Frequently referenced the movie to ensure accurate details.
Created storyboard and illustrations for three vignettes that played during Rise Against's live stage show. Communicated frequently with client and other artists, and worked at an efficient rate to produce the final product on a tight deadline. Worked with animator to rig my illustrations to be animated.
Designed t-shirt graphics based off of the characters in the Rise Against Wolves animation.
Illustrator and T-Shirt Designer
Created illustrations for the band's social media banners and album cover. Designed t-shirt graphics for their upcoming apparel.
Illustrator, Co-Writer, Character Designer
Collaborated on a comedy Christmas musical album called "Reindeer Games". Worked with the musician on developing the story, designing the characters, and illustrating the album art for each song.
Associate of Arts (A.A.), Animation